We have built parks, playgrounds, hospitals, ball fields, and housing for the elderly while conducting service and support programs in thousands of communities nationwide. Come join us  today!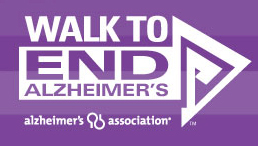 Every year in September the  Alzheimer's Association sponsors the Walworth County Walk to End Alzheimer's.    The three-mile Walk begins at Library Park in Lake Geneva at 8:30 am and concludes with a cookout, massages and prizes.    The Lake Geneva Jaycees Sponsors a team each year, and members from the club grill hot dogs and provided them free of charge to walk participants.  We  are looking for at least 15 people to represent the Lake Geneva Jaycee's team by fundraising and walking in the event.    Each walker is encouraged to raise only $100 in donations.    This will be a fun event and assist an amazing cause!
Please consider this opportunity to contribute to a terrific cause!
YOU can be a walker, sponsor a walker, or volunteer for the Walk to End Alzheimer's

If you are interested in walking in the Walk please  contact us  we will provide you the registration forms.    Please respond quickly as we expect our team to fill up quickly.    Team registration is due by August 18, 2013.      Fund raising will continue through till September.   This years walk is on September 18th.   For more information about this years event, please click here.
More than 5 million Americans are living with Alzheimer's.

 

78 million baby boomers are approaching the age of greatest risk for the disease

.

 

Every 72 seconds, someone in America develops Alzheimer's disease.

 

By 2050, someone will develop Alzheimer's every 33 seconds

.

 

13 percent, or one in eight, persons age 65 and over have Alzheimer's disease.

 

Nearly half of persons over age 85 have Alzheimer's disease.
Alzheimer's is a disease that has and unfortunately will touch many more of our lives.    With your help we can come together for Alzheimer's care and research.
 The Walk to End Alzheimer's is the nation's largest event to raise awareness and funds for Alzheimer care, support and research. Since 1989, The Walk to End Alzheimer's has raised more than $260 million for the cause.
All Walk donations benefit the Alzheimer's Association, the leading voluntary health organization in Alzheimer care, support and research. The mission of the Alzheimer's Association is to eliminate Alzheimer's disease through the advancement of research; to provide and enhance care and support for all affected; and to reduce the risk of dementia through the promotion of brain health.
For more information about this years Walk to End Alzheimer's please click here.
Last Updated ( Tuesday, 25 August 2015 10:49 )