For 97 years, Jaycees have been a force for good in America and around the world. Jaycees helped establish AirMail services in America with Jaycee Charles Lindbergh, and have raised millions of dollars for causes such as the Muscular Dystrophy Association and the March of Dimes. Your Home Town Lake Geneva Jaycee's have been hard at work for almost 55 years now!
Lake Geneva Jaycees Meeting Information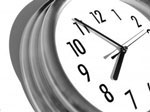 General Membership Meetings  
General Membership Meetings occur monthly and are the second Wednesday of every month, unless otherwise specified.   Meetings are held at the Harbor Shores in Down Town Lake Geneva in the Lower Level Conference Room. Meetings start promptly at 7:30PM
Directions to the Harbor Shores
Board Member Meetings  
Board Member Meetings are the last Wednesday of every month, following the General Membership Meetings.   Meetings locations are specified at the General Membership Meeting and locations vary.   Meetings start promptly at 7:30PM.