Sponsors
Jaycee Admin Login
We have 880 guests online
We have built parks, playgrounds, hospitals, ball fields, and housing for the elderly while conducting service and support programs in thousands of communities nationwide. Come join us  today!
The Lake Geneva Jaycees, The Canteen at Geneva Lake and the American Legion Post 24 are teaming up for "Dogs for a Cause", Saturday August 1st from 10am-6pm at The Canteen located by Library Park on Wrigley Drive. 100% of the proceeds from sales Aug 1st will benefit Destination Imagination.

The Destination Imagination program is a fun, hands-on system of learning that fosters students' creativity, courage and curiosity through open-ended academic Challenges in the fields of STEM (science, technology, engineering and mathematics), fine arts and service learning. Our participants learn patience, flexibility, persistence, ethics, respect for others and their ideas, and the collaborative problem solving process. Teams may showcase their solutions at a tournament.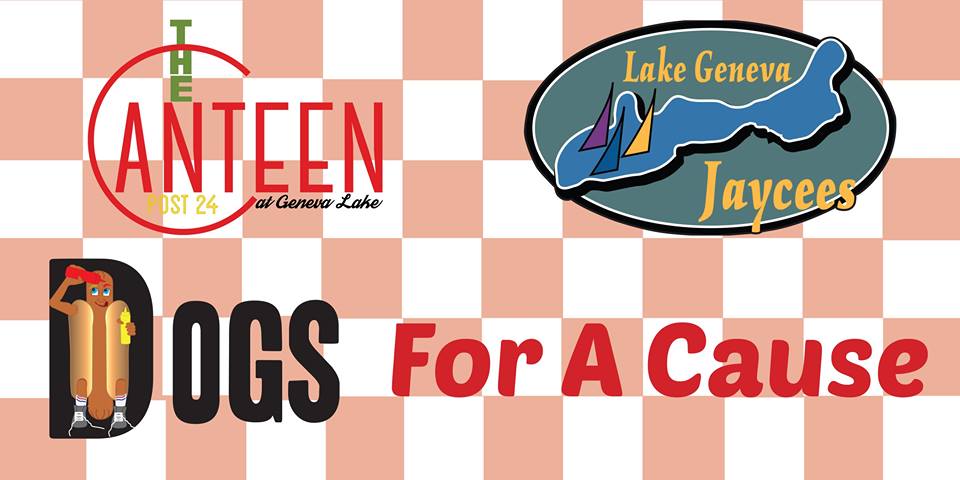 Funds will support local Lake Geneva teams in their efforts at competitive tournaments at the State and Global level.
You too can support this effort by enjoying lunch, dinner or a snack Saturday August 1st at The Canteen. Community involvement and building strong leadership skills are the core principles of your Lake Geneva Jaycees.

Last Updated ( Thursday, 23 July 2015 13:10 )
2015 VENETIAN FESTIVAL 53rd Annual

Created by and Sponsored by Lake Geneva Jaycees - since 1962

Days of Operation

August 19th through August 23rd, 2015

Wednesday - Friday 5pm to Midnight.
Saturday & Sunday Noon to Midnight.

Location: Flat Iron, Seminary and Library Parks - Lake Geneva, WI.

Last Updated ( Wednesday, 29 July 2015 11:27 )
Read more...

Purchase a piece of history!

50th Anniversary Venetian Festival Posters - LIMITED PRINTS!

 "Lake Geneva Jaycee's '50th' Venetian Fest artwork specially designed by our very own Neal Aspinall"

The colored 5-coat ink poster prints by Neal Aspinall are 18" x 24" horizontal on heavy stock paper for only $30.00

Your print will be shipped to you in a crush proof mail tube via USPS.  We accept all major credit cards and Paypal.

Lake Geneva Jaycees 21tst Annual Venetian Festival Arts & Crafts Fair




 Dear Crafters,

The Lake Geneva Jaycees would like to invite you to our 21st Annual Venetian Festival Arts & Crafts Fair. Venetian Festival draws thousands of tourists and locals to downtown Lake Geneva. This outdoor Craft Fair is Saturday, August 22nd and Sunday, August 23rd, 2015 at Library Park overlooking our beautiful lakefront. Spaces are $140 each, 10 ft. x 10 ft., sunny, grass, and may be gently sloped. Tenting is recommended, there in no electricity, and fair is held rain or shine.

Last Updated ( Thursday, 14 May 2015 09:13 )
Read more...

2015 Venetian

Festival Baggo Tournament

Created by and Sponsored by The Lake Geneva Jaycees.

---

Days of Operation

When:  11:30am to 3pm Saturday August 22nd
Where: Venetian Beer Tent
(SLM Jam Band will be playing from 12:30pm-3:30pm)
Cost: $40 per team.
Set up: Double elimination straight to 21

 100% of the Proceeds Benefit the Local Community by way of the Lake Geneva Jaycees! Thank you for your support!

Read more...
<<

Start

<

Prev

1

2 Next > End >>


Page 1 of 2