For 97 years, Jaycees have been a force for good in America and around the world. Jaycees helped establish AirMail services in America with Jaycee Charles Lindbergh, and have raised millions of dollars for causes such as the Muscular Dystrophy Association and the March of Dimes. Your Home Town Lake Geneva Jaycee's have been hard at work for almost 55 years now!
Circa 1985 Jaycees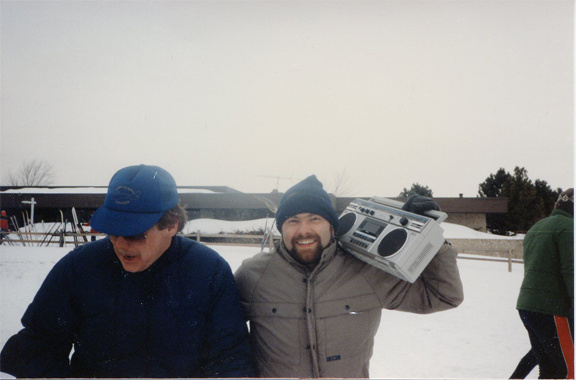 Mark Stienbrink circa Febuary 1985 with boom box!   Kick it!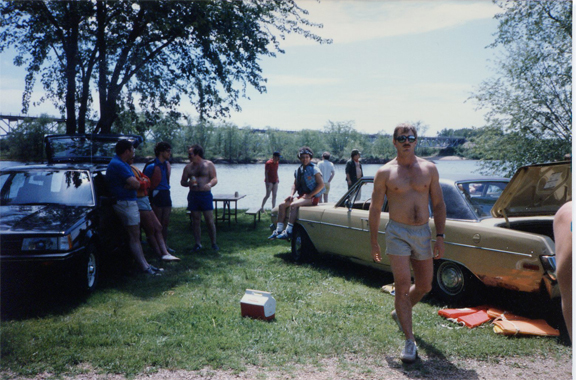 A Canoe Float event possibly?   Circa June 1985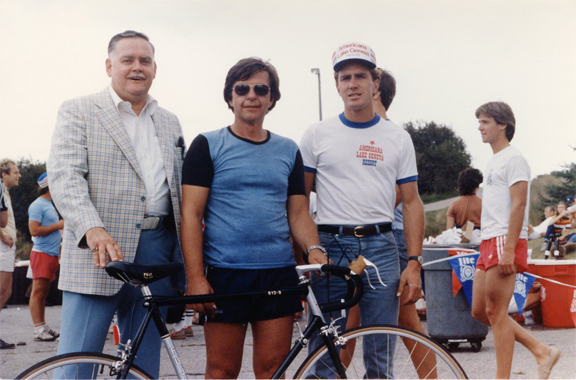 Maybe around 1985?   Note the Americana Resort t-shirt and hat.   That's the old Playboy Resort, now the Grand Geneva Resort and Spa.
Last Updated ( Wednesday, 12 November 2008 13:35 )