Sponsors
Jaycee Admin Login
We have 519 guests online
Celebrating 54 YEARS. The Lake Geneva Jaycees and Venetian Festival turn 54 this year!  Come join us August 17th through the 21st for our 54th Annual Venetian Festival and Craft Fair!  Full schedule of events for 2016 are located here:
http://VenetianFest.com
The Lake Geneva Jaycees to host NFL Punt, Pass & Kick competition powered by USA Football.
Young pro football fans will have the opportunity to exhibit their football skills when the Lake Geneva Jaycees host an NFL Punt, Pass & Kick completion on September 23rd, 2016 at 5pm behind the Lake Geneva Middle School.  The competition is free and open to boys and girls ages 6-15.  Entry forms are available online at NFLPPK.com or directly at www.nflppk.com/competitions/register/index/24572.  All participants must submit the online parental waiver, provide proof of age at the competition, and be present at the scheduled starting time.  No football shoes or cleats of any form are allowed as only gym shoes are permitted.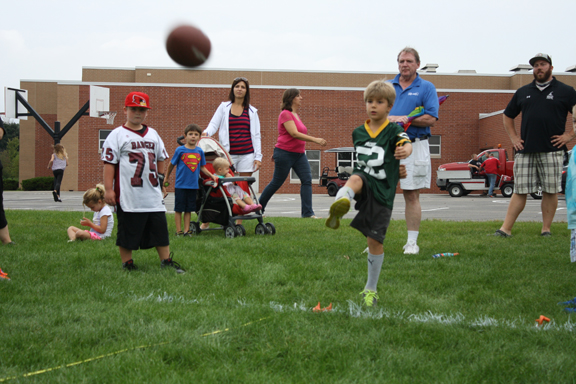 The NFL Punt, Pass & Kick football competition allows youngsters to showcase their talents in punting, passing and kicking with scores based on distance and accuracy.  Age classification is as of December 31st at 11:50 p.m. local time of 2016.  A number of NFL players have competed in NLF Punt, Pass & Kick, including top former quarterbacks such as Dan Marino and Brett Favre.
The top finishers from each of ten (10) age groups at the local competition will advance to a sectional competition.  The winners at the sectional competition will have their scores compared with other sectional champions.  The top four scorers from the pool of sectional champions advance to the Green Bay Packers Team Championship.
Contacts:
Jeff - This e-mail address is being protected from spambots. You need JavaScript enabled to view it
Andy - This e-mail address is being protected from spambots. You need JavaScript enabled to view it
| | | | |
| --- | --- | --- | --- |
| Walworth County Special Olympics Donation | | | |

The Jaycees are at it again!

Just one day before Venetian Fest, Betty Aguirre and the Walworth County Special Olympics held their annual pig roast fundraiser at Champs Sports Bar & Grill. Record numbers showed up to support this amazing cause. LeRoy Butler was in attendance to sign autographs and take pictures as well. To show their appreciation, the Lake Geneva Jaycees presented Betty with a Lifetime Achievement Award for her over 40 years of devotion to the cause.

Thanks Betty!!

(From left to right: Doug Bartz, Jamie Aguirre, Ryan Lasch, Betty Aguirre, Inventor of the Lambeau leap - Leroy Butler, Josh Spiegelhoff, Nate Love, and Chris Zegarra)