Sponsors
Jaycee Admin Login
We have 421 guests online
Be part of a winning team.   Learn leadership skills, network with local professionals. Make new friends and best of all, help make your community great. For more information about becoming a member, click here.
 Jaycees Grill Team at Alzheimer's Walk
We had a great weather day again with grilling hot dogs for all of the walkers and runners at the Alzheimer's Walk at Library Park. Many thanks to those who grilled or participating in raising money for a good cause. Along with manpower and grilling up over 500 hot dogs the Jaycees Donated $2000.00 the Alzheimer's Walk this year!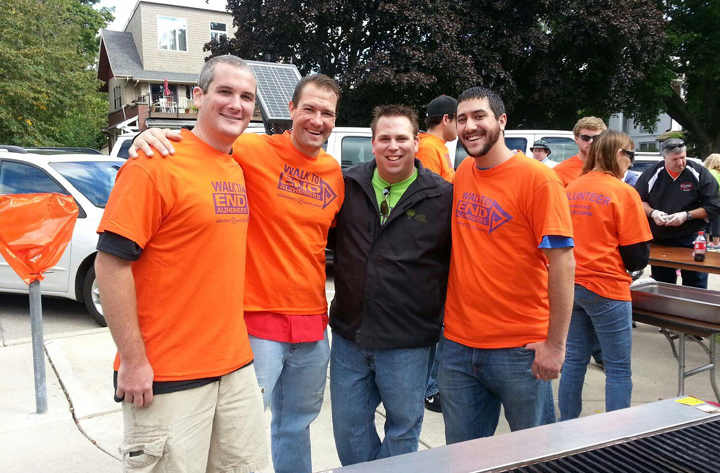 Pictured from left to right Past President Ryan Stelzer, current Jaycee President for 2013-2014 Hoss Rehberg, Taylor Danz, and Jared Simons

Last Updated ( Tuesday, 08 October 2013 11:40 )
2013 Walk to End Alzheimer's


The 2013 Walk will take place on Saturday September 21st at Library Park in Lake Geneva.  Registration begins at 8:30 A.M. with an 10:00 A.M. Start time.  The Lake Geneva Jaycee's are planning on sponsoring a team for the walk again this year.

Last Updated ( Monday, 26 August 2013 13:43 )
Read more...

| | | | |
| --- | --- | --- | --- |
| Venetian Festival Posters For Sale | | | |

Purchase a piece of history!

50th Anniversary Venetian Festival Posters - LIMITED PRINTS!

 "Lake Geneva Jaycee's '50th' Venetian Fest artwork specially designed by our very own Neal Aspinall"

The colored 5-coat ink poster prints by Neal Aspinall are 18" x 24" horizontal on heavy stock paper for only $30.00

Your print will be shipped to you in a crush proof mail tube via USPS.  We accept all major credit cards and Paypal.