Sponsors
Jaycee Admin Login
We have 1046 guests online
We have built parks, playgrounds, hospitals, ball fields, and housing for the elderly while conducting service and support programs in thousands of communities nationwide. Come join us  today!
September 23rd, 2016 at Lake Geneva Middle School in Lake Geneva, WI.

The Lake Geneva Jaycees hosted the NFL Punt, Pass and Kick competition.  Young pro football fans had the opportunity to exhibit their football skills and compete for a chance at Sectionals.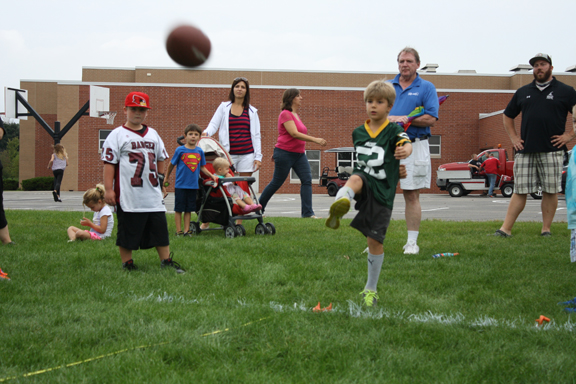 NFL PP&K, the oldest grassroots initiative at the NFL, continues to reach children ages 6-15 and allows them to experience the fun of learning football fundamentals in an engaging and supportive non-contact environment.
The 2016 NFL PP&K season is now open! To create a competition in your hometown, please click on "Host a Competition" or search for one in your area to participate. Good luck!
Contacts:
Jeff - This e-mail address is being protected from spambots. You need JavaScript enabled to view it
Andy - This e-mail address is being protected from spambots. You need JavaScript enabled to view it
| | | | |
| --- | --- | --- | --- |
| Walworth County Special Olympics Donation | | | |

The Jaycees are at it again!

Just one day before Venetian Fest, Betty Aguirre and the Walworth County Special Olympics held their annual pig roast fundraiser at Champs Sports Bar & Grill. Record numbers showed up to support this amazing cause. LeRoy Butler was in attendance to sign autographs and take pictures as well. To show their appreciation, the Lake Geneva Jaycees presented Betty with a Lifetime Achievement Award for her over 40 years of devotion to the cause.

Thanks Betty!!

(From left to right: Doug Bartz, Jamie Aguirre, Ryan Lasch, Betty Aguirre, Inventor of the Lambeau leap - Leroy Butler, Josh Spiegelhoff, Nate Love, and Chris Zegarra)